1988 thread:
https://gprejects.com/forum/viewtopic.php?f=10&t=8739
1988 wiki page:
https://formularejects.com/wiki/1988_Al ... SBK_season
ALT-WSBK 89: RIDE ON TIME
______________________________________
1989
The world is changing.
The Berlin Wall fell down, marking the end of the cold war.
George Bush became president of the United States.
The Hillsborough disaster shook english football to its core.
The Japan economic bubble seemed to have no end in sight.
The Game Boy was released.
17 teams competed in Formula 1.
The british police force arrested 250 people for celebrating the summer solstice at Stonehenge...those damn Hippies!
Tim Burton's Batman was released, becoming the highest grossing film of the year and kickstarting the superhero movie trend that still goes on today.
An intense power struggle began in MotoGP, with the FIM and the International Road Racing Teams association having their own version of the FISA-FOCA war...and, unbeknownst to both parties, one key player of that war would soon enter the frey, eager to fulfill his dreams of complete monopoly over all of motorsports...but mainly to fill up his wallet.
While all of this was going on, Maurizio Flammini, founder and president of FG Group, counted the dollars he earned from the inaugural World Superbike Championship season. The new championship for production motorcycles got off to a better start than anticipated, with top riders and prestigious Manufacturers filling the grids and Spectators coming to the races in decent numbers, enamored by the action and the title duel between american honda star fred merkel and australian Bimota rider Mick doohan, the latter being crowned the first ever WSBK champion at the last round in his home country.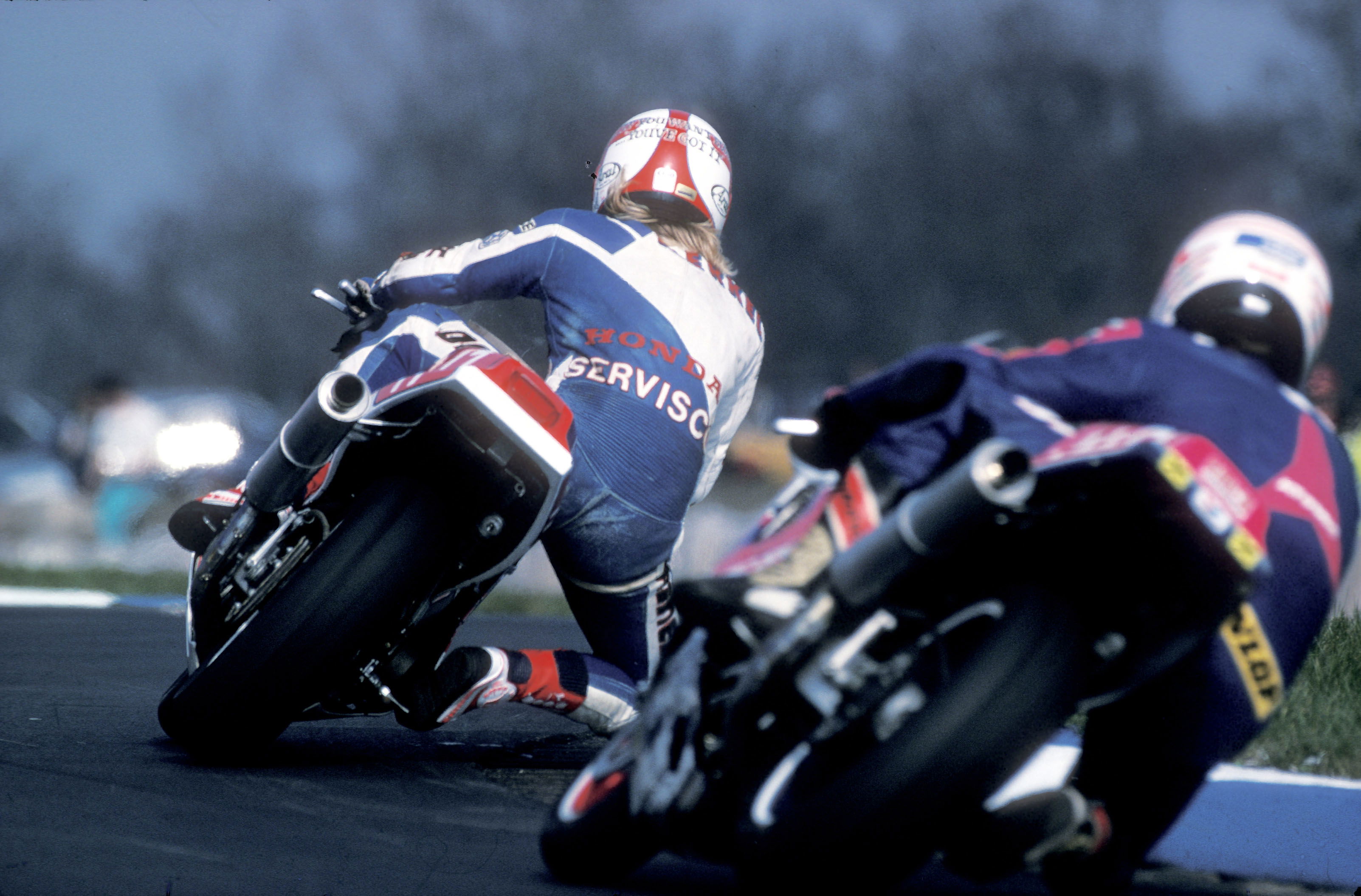 Behind the scenes, however, not everything was rosey as it seems. Flammini spent a lot of money poaching events from the Formula TT championship and setting up the groundbreaking on-site medical treatment tents, and while the first season did make a profit, it wasn't exactly big, either...not to mention failing to get Misano and Le Mans to extend their contracts, as they signed lucrative long-term deals with the 500cc world championship to host the Italian and French GP, forcing flammini to improvise cheap one-year deals with the Autodromo Enzo y Dino Ferrari in Imola and the Circuit Paul Ricard for the Italian and French rounds.
Facing the uncertainty of a world that is changing at a frightening pace, the gearheads and riders of WSBK returns to the tracks for its second year of existence. With Doohan gone to 500cc, who will end the decade as World Superbike Champion? What does the future hold for Motorcycle racing? Will Flammini and FG Group ride out the storm?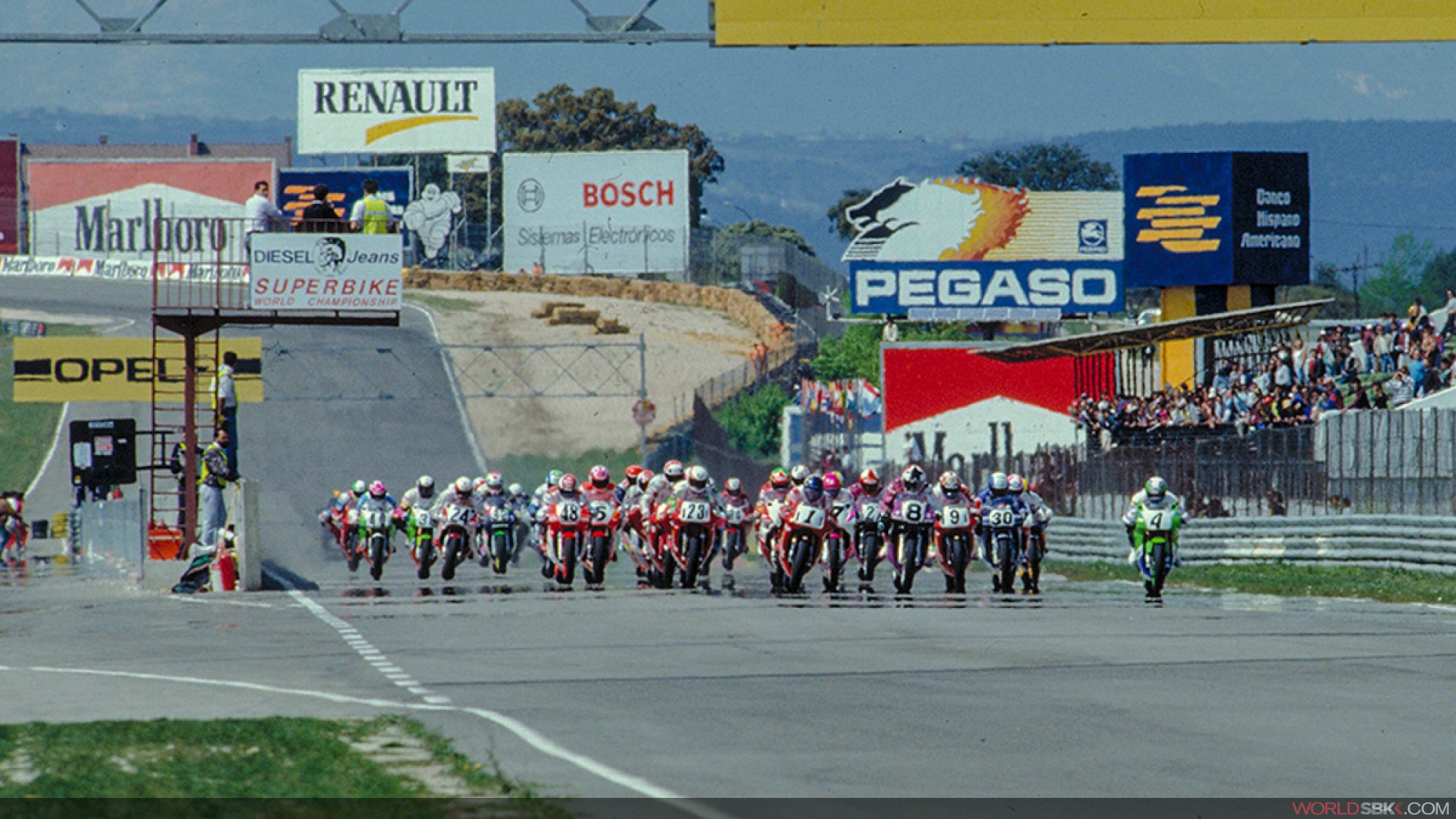 Welcome...to the new stage of history.
Superbike racing is back for a second round!
SIGN-UPS ARE OPEN!

You have until next thursday to sign up to Alt-WSBK 89! Come all, come all!


TEAMS CONFIRMED:

-Team Green Kawasaki Deutschland (Klon)
-BP Harris Racing Team (Pasta)
-Römer Racing (Pasta)
-Crighton Engineering (Novitopoli)
-Yoshimura Suzuki Factory team (Dom)-Confirmed on the Discord
-Lucky Strike Fior (Hawk Aussie)
-Petronas Tech3 Racing Group (Shawn)
-Rob Muzzy Racing Kawasaki Factory team(Sir Rob Dylan)-Agreed to take over on Discord at the end of last season.
-Hardwick Racing (reserved for Rick Hammercat. Deal agreed on Discord)


TEAMS YET TO BE CONFIRMED

-Team Rumi RCM (john Rafael)
-Bimota Corse (PinkD56)
-Flor Bath Racing (Frogfoot)
-De Kruiser de Ruyter (PeterOli)
-Uponor Pennanen Racing (CarlosPace)



TEAMS AVAILABLE FOR TAKEOVER:

-Fast by Ferracci (Ducati Factory Team)
-Crighton Engineering (Norton Factory Team) (taken by Novitopoli)


POTENTIAL TEAM TO ENTER THIS SEASON

Moriwaki Engineering (JPN)