Did some more digging up for unknown F1 teams. I discovered an unknown team that was formed and designed a car but it never took part in a Grand Prix meeting or possible turned a wheel in anger under the name of GLAS (
G
onzalez
L
una
As
sciates, financed by Mexican businessman Fernando Gonzalez Luna to the tune of some $20m, and to be run by former Italian journalist Leopoldo Canettoli.
What's more,
Lamborghini Engineering
was expanding from just producing engines, and was going to design the chassis for the GLAS team as well. Forghieri and Mario Tolentino set about penning a prototype, and by the summer of 1990 it was ready for testing, only for Luna to disappear with his money.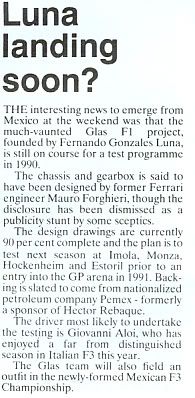 Motoring News 1st November 1989.

Motoring News 21st March 1990.

Motoring News 27th June 1990.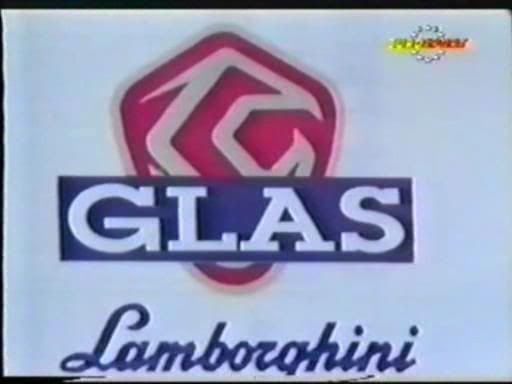 9.10MB with Eurosport commentatory by Andrew Marriott and John Watson with an interview by Jo Ramirez.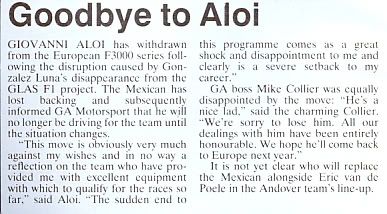 Motoring News 11th July 1990.
Mauro Baldi drove the attractive Mauro Foghieri-desgined GLAS F1 car at Imola recently, and recorded lap times in the 1m 28s regio. So far Lamborghini has not heard from Gonzalez Luna although the deadline for his last payment was due on July 10, and Giovanni Aloi's father is trying to mount a rescue campaign for the project with support from Carlo Patrucco, the Italian industralist whose plans to buy the Larrousse were frustrated last year.
Motoring News 18th July 1990.
Motoring News 15th August 1990.

AUtosport 23rd August 1990.
Stefano Modena's name is being linked increasingly with the Modena (nee GLAS Lambo team. His partner is rumoured to be Andrea de Cesaris, but we believe the Italian will again stay with Scuderia Italia courtsey of Marlboro bucks. Emanuele Pirro won't be staying, however, and may be replaced by Michele Alboreto.
Motoring News 12th September 1990.
Nicola Larini has been confirmed as the team leader of the Modena Lamborghini effort for 1991. Although our information suggested last week that Marco Apicella has signed a contract to run alongside him. It seems Eric van de Poele still has a chance of filling the second seat.
Motoring News 17th October 1990.

Motoring News 21st November 1990.
Despite the financial hole this created, Lamborghini were determined to go ahead with the project anyway, since they had an engine and a chassis, and Carlo Patrucco, an industrialist and former boss of the Fila company, took over as Team Principal.
Eventually the original GLAS team design became the official Lamborghini 291.
Let me know if anyone interested in the video clip so I can upload it somewhere.