Welcome, all of you prospective team owners!
Today is January the 1st, 1926
, which means it is finally time for the third
AIACR World Championship
season for Grand Prix racing to begin.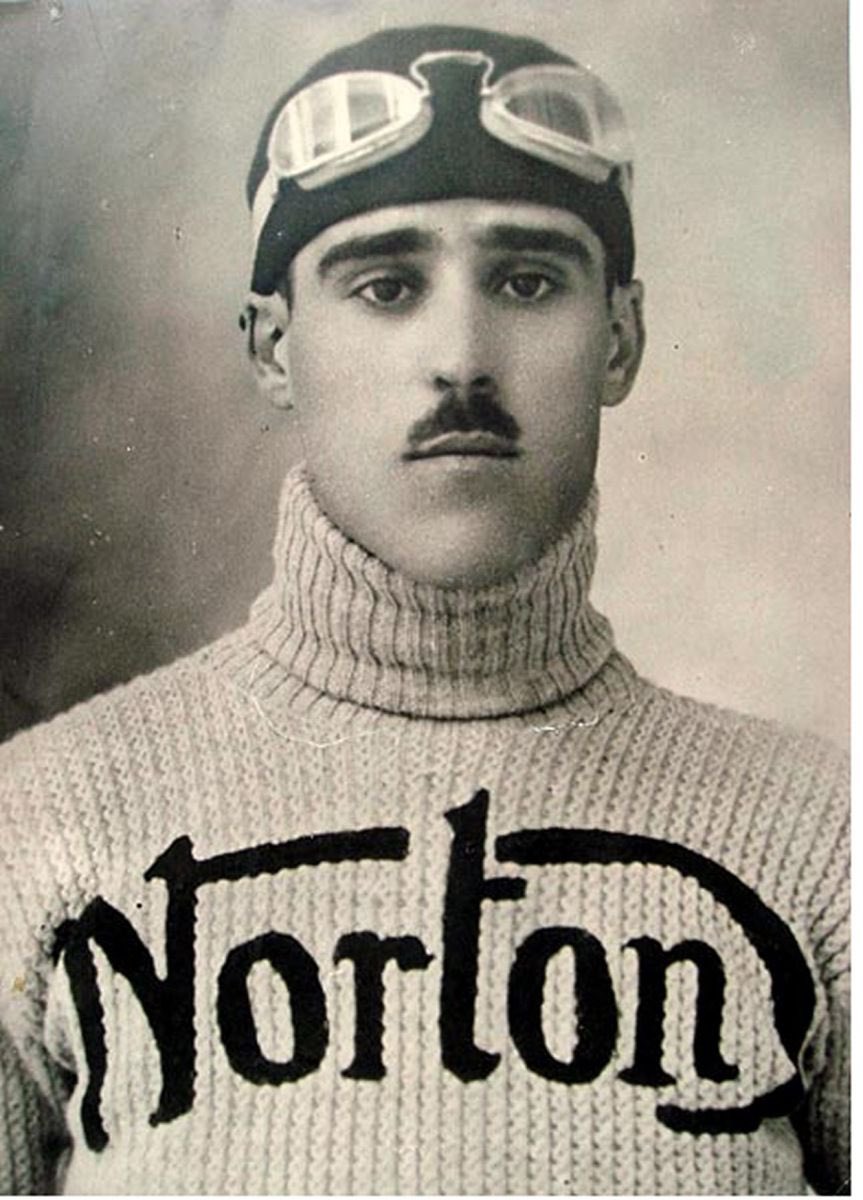 Champions in season 3 were Alfa Romeo and
Tazio Nuvolari
, the former motorcycle racer turned racing driver who triumphed in three of the seven championship races.
Nuvolari also won the Italian Championship alongside Gastone Brilli-Peri. Prince Bertrand Lucigne shared the British Championship trophy with Albert Divo, Pete DePaolo won the AAA Championship, and Mercedes-Benz were the winners of the German Championship.
1925 thread -->
viewtopic.php?f=11&t=8951
1924 thread -->
viewtopic.php?f=11&t=8942
1923 thread -->
viewtopic.php?f=11&t=8934
---
The following team changes have taken place:
- SA Alfa Romeo have withdrawn from motorsport as a factory team. Their remnants were taken over by former CEO of the company Nicola Romeo (kinnik), who shall enter the team as Scuderia Romeo.
- SPA have withdrawn from motorsport due to a lack of success.
- Sunbeam Talbot Darracq's racing arm (kevinbotz) has been relocated from the UK to Suresnes, France, and renamed Automobiles Talbot
- Wealthy perfumer Roland Coty has entered partnership with team owner-driver Jean Graf, with engineer-driver Maurice Béquet also rumoured to be involved in the new team's ambitious project to install an aero engine into a Grand Prix car
- Jean Gras has withdrawn from motorsport. Automobiles Sima Violet have acquired the remnants of the team and are planning to build a new voiturette.
- Frenchman Albert Guyot has moved his team across the Atlantic, entering a partnership with the American Albert Schmidt in a plan to enter the Indy 500
- Mathis and Steiger have withdrawn from motorsport due to a lack of success. However, German constructors NSU and NAG have built new race cars to enter races in 1926.
- Privateer owner-driver Cliff Durant's father William has opted to advertise Durant Motors' Locomobile brand in motorsport through an involvement in his son's racing team. Two modified Millers will now be entered in the name of the luxurious marque.
- Land speed record merchant Ernest Eldridge has installed an Anzani engine into an Amilcar cycle-car, now planning to enter the abomination in some voiturette races as well as the Indy 500!
- The Maserati brothers have built a new Voiturette in the memory of Bindo Maserati and now construct vehicled in the name of Officine Ettore Maserati, with the constructor based in Indianapolis
--
GAMEPLAY INSTRUCTIONS
As a team owner in this game, your focus will be neither on car development, nor really even on your financial situation. Instead, the most important thing to manage is
politics
. After all, in a post-WW1 world, bringing your cars to the racetrack may prove to be the most difficult of all challenges!
In this championship, you may wield your political power by making important decisions within your national Automobile Club (AIACR, after all stands for "International Association of International Automobile Clubs") - vote on rulesets, select the race tracks in your countries, decide on political alignments with the powers-that-be, organize boycotts of your rival countries, GP's and World Championship, and so much more. The more cunning your moves, the better!
To join the game
- just post your intention to do so on this thread, state the name of your owner and select whether you wish to manage a factory team (in which case, please state which team) or a privateer (in which case, also state where your team is based).
AVAILABLE TEAMS (LINK)
Teams that say "Free" on the manager tab are available.
Factory teams
will always get an annual income on January the 1st. The amount, though, depends on the whims of their factory! Factory teams are not allowed to buy cars, and are only allowed to sell cars at the permission of their factory. On the other hand, privateers (usually) start with $1500, are free to base their operations anywhere in the world, but get no annual income. Note that if a privateer does well enough they may be asked by a factory team to become their factory team instead.
Factory teams that do not get a manager will be managed by girry-AI.
Privateer teams
will get $1500 of cash but no annual income (other than possible extra funding from their national government and/or benefactor if enough success is achieved). They are able to use any car and get to have their base anywhere in the world. Note that if a privateer does well enough, a struggling factory outfit may ask one to become their factory team instead!
AI-managed privateers might also enter the occasional race.
Word of warning though - the odds are heavily stacked in favour of the factory teams, at least at the beginning of the game!
Car development is automatic
and more or less
follows the reality
(so factory teams will get new shiny cars in their factory automatically - unless the make has a BMW moment & pulls out, of course :sauber:), as does driver skill development.
All drivers in the game are real and have realistic talent levels.
However, drivers gain experience only by going races (and also improve as they enter their prime / decline as they age and exit it). (There are also ways for privateer teams to develop their cars or even build their own, but it is up for the players to discover how that might happen.)
Driver injuries and deaths will occur through RNG. Hence they are, in fact, fairly likely. So be careful fielding certain IRL famous names too much on the most dangerous circuits of the era - or you might open some sliding doors...
Gameplay
is very simple for the team owners. Before each season, there are two phases where you need to make bids, either on this forum thread or through discord. (If you fail to do this, don't worry - your decisions will be AI simulated.) The rest of the season will go through automatically.
Phase 1) Bid on drivers, buy your cars & vote on issues in your Automobile Club
Bidding on drivers
is simple - just send a list of drivers & bids you wish to make on in order of priority. The highest bid wins, unless the bid is so small the driver does not wish to accept it, or one of the bids is from his local team, in which case the driver may be more likely to join your team. You can sign unlimited drivers, though after you sign your third driver, the drivers become gradually less likely to accept your bids.
LIST OF AVAILABLE DRIVERS (LINK)
Buying your cars
is also simple. Either a) you agree on a fee with a fellow team to buy their old engine and chassis, or b) buy a chassis on the free market. Just make your bids - the highest bid wins, this time regardless of nationality.
The issues to vote
are subject to change annually. Throughout the season, you will be able to raise issues for the following year - only your imagination (and the AIACR boss's discretion) is the limit on what you may propose for 1926 and beyond.
In the meantime, here are the

1926 issues

all members of the Automobile Clubs will be able to vote for.

The option that gets a majority of the votes will win. 1. In light of the fatality of famous Pietro Bordino, should there be a maximum amount of qualifiers for any given race in the future?

a) Yes - this is the safest way to go (please also specify your preferred number of qualifiers)

b) No - simply let everyone race who enters!

2. Due to the growing amount of participants in the World Championship, should the AIACR World Championship adopt the American points system that better differentiates lower finishing positions?

a) Yes, our points system needs to reflect the needs of the championship field

b) No, keep things as they are

c) No, but the current points system should be altered

Italy only 1. In protest of the location of the AIACR Headquarters in France :balestre:, should Italy immediately secede from the AIACR?

a) No, let's stay calm here

b) SÍ! ITALIA IRREDENTA!

Italy only 2. Should Italian teams be allowed to field non-Italian drivers again?

a) Yes (please also specify: A maximum of 1 foreigner, or unlimited)

b) No

France only 1. Should France host a new French Championship?

Enthusiasm for motorsport in France is high, so this will incur no additional cost for the French teams.

a) Yes, of course

b) No, there's no need for a formal championship

France only 2. Should there be a French Championship, what would be the preferred ruleset?

a) Max 1.5L

b) Max 2L

c) Free engine size (please also specify: Formula Libre, or free engine size, but non-supercharged only)

France only 3. Should there be a French Championship, is Belgium invited to consider joining this Championship through their World Championship round at Spa?

a) Yes, let the Belgians in

b) No, the purity of the French Championship ought not to be compromised

UK only 1. In light of the ever-growing speeds in Grand Prix racing, should Brooklands adopt the slower "Special Circuit" track profile? http://theracingline.net/racingcircuits ... klands.gif

a) Yes, safety above speed

b) No, keep the oval-shaped track as it is

If you wish to suggest any more things, please do so. This phase will end on May 22.
Phase 2) Select the events you wish to take part in
No team is going be able to take part in every event, so as team owner you will have to prioritize events. To enter events, just select the events where you wish to enter your cars #1, #2, #3 etc. and then enter your drivers accordingly. Your team will proceed to try to enter them if it has money to enter them, and enough teams / drivers to race. (Calendar will be found below this section)
You may also request your driver to PUSH HARD at any selected event, which means a similar boost as a favourite track will be used - but his error proneness will also double...or,
as a new addition to the gameplay - take it easy
, which means that his error proneness will halve, but his speed will also be greatly reduced.
NOTE: If a driver crashes out of the race with an accident, their car will have to be sent back to the shop. The cost will be covered by insurance, however the car may have to miss races.
In 1926 there are going to be multiple championships, with the most prestigious,
World Championship events bolded
. In addition to the World Championship, there will also be at least the Italian Drivers' Championship, British Championship, German Championship and the AAA Championship in America. If a country hosts enough non championship races, they might also organize a national championship of their own. Each race will be simulated and results posted here and on Discord. A full season will take around 3 to 4 weeks to sim.
This phase will end on 29 March.
(Preliminary) SEASON CALENDAR LINK)
Travel/Entry Costs:
Crossing the Atlantic, USA - United Kingdom, USA - Brazil or Brazil - USA: 40 days, fee: $1000 + $100 per car
Moving the team to a neighbouring country by road network - 4 days. (France and UK, and UK and Ireland are considered neighbouring countries.)
Entry fee for a regular race in home country: $50 per car
Entry fee for a regular race abroad: $100 per car
Entry fee for a World Championship GP: $400 per team
Entry form example (this imaginary team has two cars and three drivers available):
Targa Florio - Car 1 and Car 2 - drivers: A. Stooge, B. Stooge (in order of priority)
Circuito di Cremona - Car 1 and Car 2 - drivers: A. Stooge, B. Stooge
Grand Prix de France - Car 1 - drivers: B. Stooge, C. Stooge
Gran Premio do San Sebastian - Car 2 - drivers: A. Stooge
Beverly Hills Race Autumn - Car 1 and Car 2 - drivers: A. Stooge, B. Stooge, C. Stooge

This imaginary race plan (which, for the record, is *not* financially the smartest race plan - but alas) would incur the total cost of 2*$50 (Targa Florio entry fee) + 2*$50 (Cremona entry fee) + $400 (French GP entry fee) + $100 (San Sebastian entry fee) + $1200 (crossing the Atlantic with two cars) + 2*$100 (Beverly Hills entry fee) = $2100.

Using this race plan with more than two drivers, will help to deal with emergencies. If A. or B. Stooge are injured or dead, they will be replaced by C. Stooge at the French GP and at Beverly Hills - not at the Cremona nor at the San Sebastian, however.
Don't forget to check the ruleset of the race you are planning to attend! If the car you enter will not comply to the ruleset of the race, you will be disqualified but pay the entry fees anyway.
Rules
NEW GAME MECHANICS
It will now be possible to steer your car development...
....but only at a great price. For
$50 000
, you will be able to be develop a new car model to your chosen specification (and other details too, such as, whether or not it should be supercharged).
It will, of course, help the building of a new car if you are backed by a competent factory, or have engineering talent in your team... besides, you should bear in mind, that this might not always be smart use of money: your factory is still likely to keep developing new cars for you and cover the costs as they have used to!
In order to accelerate the privateer car markets,
it will now be possible for all teams to try and sell cars at any point of the season
(though be careful doing this as a constructor, for you may piss off your manufacturer if you don't trust their products).
You may now also try and poach drivers from other teams mid-season too, even if they have a contract!
. Doing so will require you to PM girry stating your intention to poach [driver name]. Then, it will then depend on the driver's loyalty and happiness at the team they are in, whether or not they are going to a) leak the other team's poor attempt at breaking their contract, b) quietly decline your offer or c) allow your team to negotiate with them. Should c) be the case, you will be informed of this, and then you may begin negotiations for the sum of money required to break the contract.
World Championship - rules that are set in stone:
To be classified for a World Championship GP, a driver must finish the entire race alone, without relief or a riding mechanic.
To classify for the final standings of the World Championship, a constructor / a driver must start at least two races. Otherwise they will not be classified.
To be classified as a World Championship, the Championship must have at least four events on at least two different continents.
To classify for the World Championship event, the driver must use a car that complies to the pre-agreed rules of the World Championship. Otherwise the car will not be classified for points.
Only full member countries of AIACR have a right to host a World Championship GP.
---
If the Drivers' World Championship ends up in a tie, two days later there shall be a 200km tie-breaker race hosted at the final venue of the championship.
Prize money for the World Championship: $25 000 for the winning constructor if a drivers' championship does not exist, or $12 500 for the constructor if a drivers' championship exists
Prize money for a World Championship event victory: $10 000
Italian & British Championship
Prize money for the Italian & British Championships: $10 000 each
No maximum engine capacity
AAA Championship
Prize money for the AAA Championship: $10 000
The engine capacity must be a maximum of 2000cc (2.0 litres) in size.
German Championship
Prize money for the German Championship: $5 000 (Championship only for German constructors)
For the
"races abroad"
purposes, the ingame countries are the same as the actual 1925 countries.
For
home team / home track
purposes, countries are treated as a single region - with the following
exceptions
to make it fairer because the vast majority of drivers are from a handful of countries (so a driver with hometown in France won't have 800 favourite tracks etc):
-
USA
is split into the real States
-
UK
is split into Northern Ireland, Scotland, Wales, Northern England, Midlands and Southern England
-
Spain
is split into Spain, Basque Country and Catalunya
-
France
is split into Morocco, Tunisia, Algeria, Corsica, Southeastern France, Occitanie, Bourgogne-Franche-Comte, Nouvelle-Atlantique, Brittany, Normandy, Haute-de-France, Île-de-France, Northeastern France, Auvergne-Rhone-Alpes and Central France
-
Italy
is split into Libya, Sardinia, Sicily, Southern Italy, Central Italy, Tuscany, Emilia-Romagna, Northwestern Italy, Lombardy and Southeastern italy
-
Germany
is split into Bavaria, Southwestern Germany, Northwestern Germany and Eastern Germany
Drivers are more likely to join a team whose headquarters are on the same region as their hometown. They are also more likely to perform better on a track that is located on the same region as their hometown.
Relevant Countries in 1926:
Here's to a successful 1926 season - and again,
any new players are welcome to join the game anytime!