I will be stepping into the role of Peter Collins, the team manager of Lotus during the 1994 season. I'll be using the GPM2 1994 mod to simulate the races, I aim to explore an alternative scenario where Lotus try to regain their competitive edge. To ensure realistic driver moves and team changes, I will be editing the end of each season because GPM2 has a tendency to create unrealistic driver changes.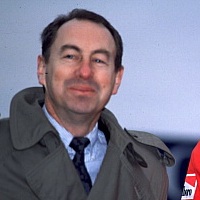 1. 1994 Brazilian Grand Prix
Damon Hill secured pole position, while Senna started in second place. Despite persistent rain throughout the session, the track began to dry up towards the end. Unfortunately, Lotus was unable to set a qualifying time fast enough to be eligible for the race.
Fans Treated To Schumacher vs Senna Battle
Hill suffered a crash and had to retire from the race, relinquishing his lead. Meanwhile, Senna and Schumacher engaged in a fierce battle, breaking lap records multiple times. Schumacher secured the fastest lap time but it was Senna who went onto win the first race of the season.
Afterwards, Peter Collins, the team manager for Lotus, received an email from his chief designer, Peter Wright, revealing that progress on next year's car was proceeding at a sluggish pace. Collins urged Wright to prioritize the current year's car instead.
Lotus Fail To Bring Enough Staff Members To Japan
At the start of the 1994 season, Lotus had a bank balance of $20 million (in the game). However, after just one race, the team had already spent a total of $298,046, with a staggering $124,320 allocated solely towards transportation expenses for the race in Brazil that the failed to even race in. Looking ahead to the next race in Japan, the team management have decided to scale back on transportation costs, limiting the crew to just the drivers, cars, and mechanics, resulting in a reduced spending of $81,000.
However, the team's plans were thrown into disarray when the FIA alerted Peter Collins to the insufficient number of crew members present for pit duties. With only 8 individuals available for the task instead of the required 11, the team was compelled to invest an additional $4,860 in order to transport an extra three crew members to Japan.
2. 1994 Pacific Grand Prix
In Japan, Lotus finally received some welcome news when Herbert impressively secured third in qualifying. The team was astounded by his exceptional lap time and it provided a glimmer of hope that perhaps their car was not a tractor as previously assumed. Unfortunately, the same could not be said for Lamy, who clocked in at around 9 seconds slower and was therefore unable to participate in the race.
Brundle Claims First F1 Victory
During the race, Herbert put up an impressive performance by holding onto 3rd place for a considerable period, albeit with a long train of cars trailing closely behind him. After making his first pit stop, he emerged in 10th place, only to drop back down to 11th a few laps later. Despite hopes of a points finish, the team realized it would be a difficult feat to accomplish. Following his second pit stop, Herbert emerged in 13th place, but managed to work his way back up to 11th position.
Later on, the Lotus team were encouraging Herbert to maintain his remarkable form. However, their hopes were dashed when he spun off the track, resulting in a premature end to his otherwise impressive performance. Despite this setback, the team remained upbeat and viewed the weekend as a step forward in their quest to establish themselves as a formidable presence on the track.
Brundle clinched his maiden F1 victory, amidst a spate of retirements that saw only 9 of the 25 cars that started the race crossing the finish line.
Lotus Chief Engineer Unhappy With Teams Financial Situation
Peter Collins received another grumbling email from his chief engineer, lamenting the team's lack of financial resources and pointing out that Herbert's cooling system had failed during the race, potentially leading to his crash. The chief engineer said the cost of replacing the system to be $400.
3. 1994 San Marino Grand Prix
With Imola, being closer to the Lotus home base, meant reduced transport costs of around $19,000. The team continued their encouraging form in qualifying, with Herbert securing 11th place and Lamy demonstrating a newfound competitiveness to secure 15th position.
Senna Breaks Lap Record
Despite the promising start to the race, Herbert's hopes were dashed just six laps in when his tyre burst, forcing him to retire early. Meanwhile, Senna dominated and set a new lap record. Lamy managed to finish in 13th place. While the result wasn't spectacular, the Lotus team was pleased to have finished a race at long last.
Michele Alboreto Injured
The race was marred by a serious injury to Alboreto, who spun off the track on lap 41 and suffered significant injuries. As a result, he will be forced to sit out the next two races. Minardi have confirmed that Luca Badoer will replace him.
4. 1994 Monaco Grand Prix
Senna secured pole position for Williams, with Hill close behind in second place, trailing by just half a second. Unfortunately, Herbert's qualifying session was ended after a steering system failure, causing him to fail to qualify for the race. Despite Lamy's best efforts, he too was unable to qualify, meaning that Lotus would have to sit out this race.
Senna Dominates
Senna showcased his mastery once again, lapping the entire grid at least once. Hill emerged as the only real challenger to Senna's dominance, but unfortunately spun off the track towards the end of the race.
New Sponsor Deal For Lotus
Following the disappointment of not taking part in Monaco, the Lotus team received some positive news with the offer of a 16-race sponsorship deal from DHL worth over $900,000. Peter Collins was pleased with the outcome of the negotiations and after he had sent members of the commercial department to speak with DHL. Also Lotus were able to do some upgrades to the car, specifically improving the electrical system. To test out the changes, Lamy and Herbert were sent to Silverstone, where they had a successful testing session.
5. 1994 Spanish Grand Prix
Lotus arrived at the track with their freshly upgraded car, and there was a buzz of excitement in the air as the team unveiled their new look with the striking DHL logo plastered all over the car. Although the upgrade was small, the team was optimistic that it would make a difference. In qualifying, Senna once again secured pole position, but to everyone's delight, Herbert set an impressive 10th fastest time. Lamy, while qualifying down in 22nd place, was still fast enough to make it to the race.
Senna and Schumacher Crash Out As Lehto Claims First F1 Win
The race got off to an eventful start as Senna spun off on lap 8 and Schumacher crashed out of the lead on lap 20. Lamy, unfortunately, had to retire on lap 11 due to an issue with the newly upgraded electronics, but Herbert had an outstanding race, benefiting from the retirements, and finished in 5th place. It was a significant achievement for Lotus, as it marked their first points of the season. Lehto ultimately took the checkered flag, claiming his first F1 victory. This result meant Lotus were awarded prize money of $20,000.
Lotus Manager Talks About The 1994 Season So Far
Peter Collins, the Lotus team manager, spoke after the race, stating, "Although it's been a challenging start to the season, securing two points and a new sponsor has given us some hope for the future. However, we still have a long way to go to."